We pride ourselves on the quality of service we provide to each and every customer who walks in our door.
The carpet is finished being installed and it looks absolutely gorgeous! I feel so good about using your company, rather than the Big Box store, namely, Hope Depot. I had gone to HD at first, and they charged me $50 to come out for the measure. I picked my carpet out and they sent the estimate via email. It was one of their premium plush carpet choices. When I received the quote, I was stunned and had sticker major shock! They wanted 14,800 to carpet my home!
So, with tail tucked in shame, I was referred to your company. I came to the showroom, where the girls were so nice and I picked out a gorgeous plush carpet… which was as nice, or even nicer than Home Depot's was. Perfection Carpet and Flooring also has a program that is 6 months interest free. 
Joe, the owner came out and measured for FREE, then promptly gave me the quote…  it was almost HALF the price of HD quote!!! I must also say that Efrin, and his crew were so professional. They took great care while moving my furniture, and I felt comfortable having them in and out of the house all day. No goofing around, just getting the job done.
I'm so happy with this result and I'd recommend them anytime, to anyone. Let's keep our smaller local businesses going and not always run-to the Big Name Brands!
Thanks to Joe and his crew!
Rev. Robert S. Ove and Patricia Ove
"Your job on our flooring was perfect. We appreciate the friendliness and skill of your working staff who did everything to make their operation easy to live with while they were doing it. We were impressed by the care they took, not only in the laying of our flooring and installing our new toilets, but also in the very thorough job they did in cleaning up after they were done. They worked long hours to finish the job for us- even coming back Sunday to take care of the last details to our complete satisfaction. Blessings and sucess to you folks, We will wholeheartedly recommend you to others."
"I had my couch cleaned and would like to compliment the technicion who performed the services. Ron was very professional and did a very thourogh job. What I "THOUGHT "in the past was good service and good cleaning… I now realize that the great service and excellent job done by Ron blows away the competition. He should be complimented on how well he represents your company."
"Thank you greatly for the remarkable install you did in my home, the Laminate looks excellent. Charmaine was such a pleasure to work with and she was very helpful, knowlegeable and very good with color selections. She has a great taste when it comes to adding that elegant touch to your home."
"We are so pleased that we chose your company to have our hardwood floor installed. I knew from the day you came to my home to do an estimate that we had made the right choice. You were very professional and always gave us an honest answer and also great ideas. It's so nice to see an owner of a company so actively involved in the everyday part of his business. I want to take this time to thank you again for the wonderful floor you have installed and I will recommend your business to all my friends and family."
"I have had Erik come out to my home in Cabezon on numerous occasions to clean carpet/ tile and have always had an amazing experience and wonderful job performed. I would reccomend all my friends for not only the carpet and tile cleaning but also the replacement of any new flooring they would need. Thank you again for the amazing job and customer service."
"Thank you for such great service. I love my new kitchen floor. Our carpet cleaned up beautifully. Your installer & cleaner are great."
"We had carpet installed by Roberto & Tammy. I must tell you the trust we had for them right away. It was a pleasure to have them in my home. They have the best work ethics any employer would and does looks for. We have the greatest respect for them. I wish when I had my own business I could have found these people. Whoever hired these people are more than fortunate."
"We were very pleased of the cleaning job your carpet cleaner Jim did in our home! Not only was the job perfect but his manners were just superb! We will tell all of our friends of your company but also of Jim's great service. He is a wonderful human being, and a great asset to your business."
"Our carpet is absolutely beautiful, and the installers (Roberto & Tammy) just did an impeccable job. I was so impressed with the care and pride with which they both demonstrated while installing. The job was finished when you had promised, and the installers cleaned and vacuumed our whole home… We already know who will install our next carpet!"
"Just wanted you to know how much we appreciated doing business with you and your carpet installers. The crew did a super job laying the carpet as well as moving our furniture, and other belongings. They were very polite and fast. They were also very professional. Great job and thanks!"
"I want you to know you have a very great team of men that worked at our house. They are courteous, they have splendid work ethic and they have very high morals. We never heard any bad words, as you usually do with construction workers."
"Thank you for the wonderful customer service you have provided both myself and my Mother. I thought the experience of selecting carpet was going to be a task but you made it enjoyable! From the minute we walked into the door untill the installation was complete we couldn't have been much more happier. Not many employees will go the extra mile and because of that, we will be referring you to all our friends and family."
Perfection Carpet & Flooring
Perfection Carpet & Flooring is located in Rio Rancho, New Mexico. Started as a small business out of Joseph Genco's garage in 1989. Perfection Carpet & Flooring has grown over the years providing our customers with a variety of flooring choices and services. 
PHONE/FAX
ph: (505) 891-2546
fax: (505) 891-1647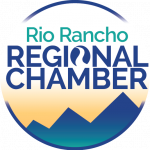 1511 Golf Course Rd SE Unit B Rio Rancho, NM 87124    Phone: (505) 891-2546    Hours: M-Th 9-5 / Fri 9-4 / Sat 10-3